Each quality manager ask himself this question !
To respect the cooling chain, target storage temperatures allow to keep in the best conditions fresh fruits & vegetables.
Thanks to its experience of this sector, MARQUILLANES Company, producer and specialist in fresh produce importation & exportation in France (Perpignan) for all Europe, proposes its technical sheet about storage temperatures for fresh fruits & vegetables.
Hope that will be useful !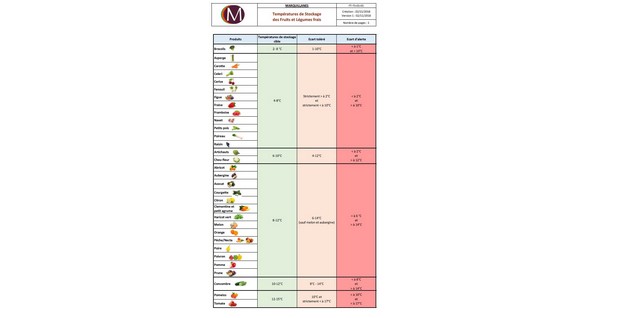 MARQUILLANES S.A.R.L.
with a share capital
of 1 000 000€
Stores 101/106
Saint-Charles International BP 85309
66033 Perpignan CEDEX
FRANCE