News Marquillanes – Saint Charles International
You can find all the news about MARQUILLANES Company on this page.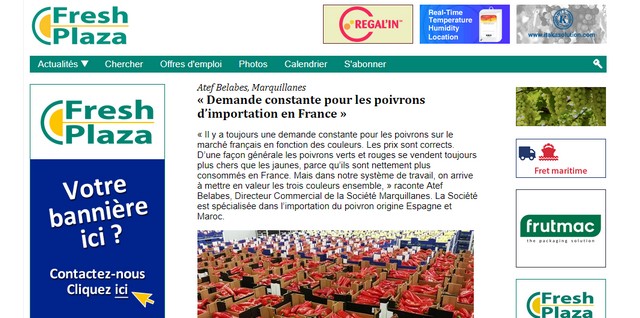 MARQUILLANES is a reference for the professionals of Fresh Fruits & Vegetables sector. Its Sales Manager, Atef BELABES, has been interviewed by the journalist Elselien TREURE of FRESHPLAZA to make a Peppers Market analysis in France and Europe. MARQUILLANES...
read more

MARQUILLANES S.A.R.L.
Stores 101/106
Saint-Charles International BP 85309
66033 Perpignan CEDEX
FRANCE